So I've been worked up for the better part of a week. The sex we had last week at the hotel and a few nights in a nighty got my juices going again. So this morning I painted my toenails, knowing I will have to take off the polish in just a couple days. I have also had all sorts of things running through my head, which I am going to bullet point below.
Both mornings this weekend I had hoped to be inside my Mistress. I fantasized about me pleasuring her and as soon as she had her fill of orgasms, she would push me off and tell me to go make her breakfast. She would tell me she wanted me ramped up for her evil plans in the afternoon.
I have been fantasizing about getting a couple humiliating alternative to my nighties. Something that would make sleep nearly impossible like this...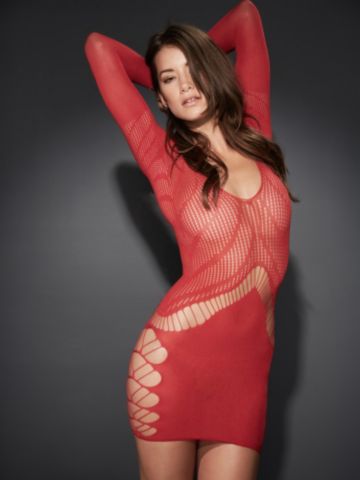 I have thought about having to wear the cheerleading outfit I have in front of my Mistress or something else like the straight jacket or being plugged in front of her.
I have been fantasizing about Mistress violating my mouth in many, many ways. Cum filled panties, her strap-on, the ejaculating dildo, spit from her mouth, etc. I have been craving humiliation.
lastly, I have been craving a cathartic beating. Something that just releases all my stress. My new job is requiring me to take a lot of control, so I am feeling the need to have control taken away from me.
Something very naughty in our upcoming hotel stay.
That's just the tip of the iceberg. Even if none of that happens, I am so very happy to be spending some quality time with my Mistress over the holidays.